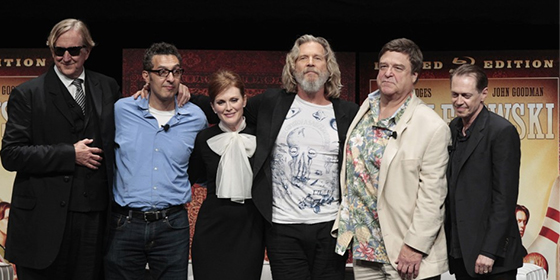 The cast of The Big Lebowski (1998) were recently reunited on stage in New York.
Jeff Bridges, John Goodman, Steve Buscemi, John Turturro and Julianne Moore all spoke about the cult classic to promote the new Blu-ray release.
The Q&A was moderated by Entertainment Weekly's Clark Collis and was streamed over Livestream.
> The Big Lebowski at IMDb and Wikipedia
> NY Times report on the reunion
> Buy the Blu-ray from Amazon UK