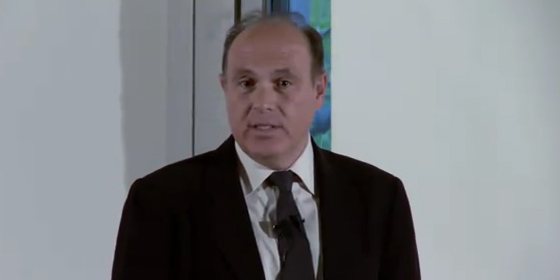 This week sees the UK release of The Interrupters, a documentary which explores an anti-violence program in Chicago based on the theories of Gary Slutkin.
Directed by Steve James, who made the classic 1994 documentary Hoop Dreams, the film follows the work of CeaseFire, an initiative which has created and implemented the concept of 'The Violence Interrupter'.
This sees three people – Ameena Matthews, Cobe Williams and Eddie Bocanegra – with experience of crime, work on the street to mediate conflicts which could result in violent crime.
Essentially, it's a bit like Minority Report without all the high-tech stuff.
The CeaseFire project was founded in 1995 by Dr. Slutkin, who developed the theory that violence is like an infectious disease that can be prevented by changing behaviour.
Last year he gave this talk explaining his basic ideas:
The UK release of The Interrupters is incredibly timely, with riots and looting breaking out in London and other major cities in the same week it opens in UK cinemas.
In a related side note, the films UK distributor Dogwoof was affected by the devastating fire at a Sony distribution centre in Enfield, which housed most of the stock for the UK's indie music and film labels.
I would strongly recommend the film, as it is easily one of the best films of the year and essential viewing in a week where violence and urban decay have dominated UK headlines.
> My review of The Interrupters
> Official website
> Official Facebook and Twitter
> Reviews of The Interrupters at Metacritic
> Original NY Times article by Alex Kotlowitz that inspired the film
> More on the UK Riots of 2011