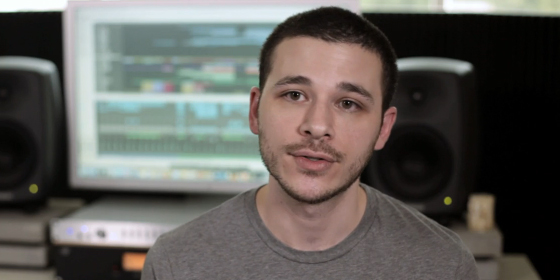 The Soundworks Collection have done a profile of composer Zack Hemsey.
Most people will have heard his track Mind Heist, which was used in the third and final trailer for Inception (2010).
You might also recognise his music from the trailers for Robin Hood (2010) and The Town (2010).
A New Jersey native, he currently resides in Lake Carmel where he has a home studio.
He describes how he got into music; his influences; and composing, recording and mixing on Logic Pro.
An independent artist, his discography and credits include the following:
Studio albums
Singles
Studio albums (under Nine Leaves)
Nine Leaves (2006)
Peace In Death (2008)
Film trailers
"Redemption" from The Town (2010)
"Mind Heist", "Simple Idea" and "True Potential" from Inception (2010)
"Character" from Robin Hood (2010)
"Changeling" from Trust (2011)
Television
"Sanguine Love" and "Second Chances" from CSI: NY (2009-2010)
"Cinderella" from The Cleaner (2009)
"Cougar Island" from Hunter Hunted (2007)
Commercials
"Moonlight" Chrysler 300
"Time Lapse" Taylormade
"Count The Ways" Firestone
"Sword" Smirnoff
"Sweater" Eucerin
"Queen Latifah" Jenny Craig
"Dizzy" US Cellular
"Touche" / "Blink" Kit Kat
"Inspired Design" Callaway
"Water Balloon" / "Vacation" Enablex
"Last Cigarette" Quitters
"Resolution" Special K
"Train" iShares
"Fire Nation Unleashed" Avatar
"Parking" GM
> Zack Hemsey's official site (the album section is here)
> Hemsey's offficial YouTube channel & Blog
> Soundworks Collection