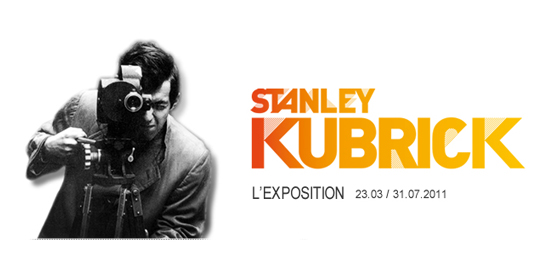 Last week an exhibition devoted to Stanley Kubrick opened at La Cinémathèque Française in Paris.
It originated in 2004 at the Deutsches Filmmuseum in Frankfurt and was designed by curator Hans-Peter Reichmann in close collaboration with Christiane Kubrick, Jan Harlan and The Stanley Kubrick Archive in London.

Stanley Kubrick – L'exposition by lacinematheque
Over the last few years it has travelled to various cities across the globe including Berlin, Zurich, Rome and Melbourne.
The archives contain a number of documents from Kubrick's productions including scripts, letters, research materials, photos, costumes and props.
It also includes materials from films that Kubrick planned but never made, including the Napoleon project from the early 1970s and the Holocaust drama Aryan Papers which he planned in the early 1990s.
The layout of the exhibition is designed so each space is dedicated to a film and it takes up two floors of the Frank Gehry building, on the 5th and 7th floors, with large-scale models and interactive digital installations.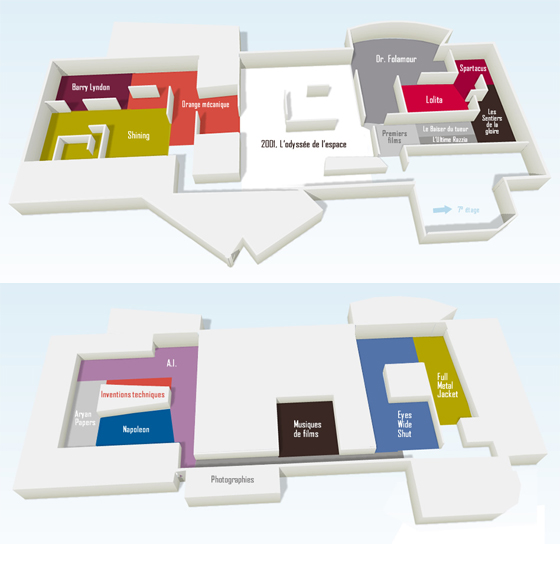 The exhibition runs until July 31st.
> Official site for the Kubrick Exhibition in Paris
> Virtual exhibition
> Find out more about Stanley Kubrick at Wikipedia
> Kubrick Archive in London
> Get directions via Google Maps