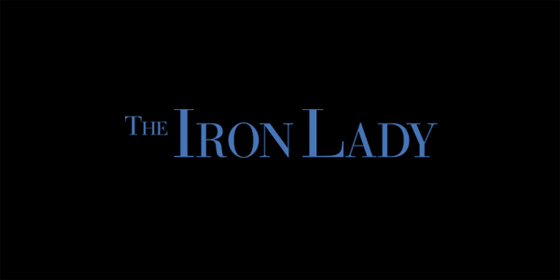 The first image of Meryl Streep as Margaret Thatcher from the forthcoming biopic The Iron Lady has been released.
Streep is currently in London filming and it sees her reteam with director Phyllida Lloyd for the first time since Mamma Mia (2008).
The actress has said:
"I am trying to approach the role with as much zeal, fervour and attention to detail as the real Lady Thatcher possesses – I can only hope my stamina will begin to approach her own"
Written by playwright Abi Morgan, the film reportedly explores her political life through flashbacks, opening with the octagenarian Lady Thatcher reflecting on her 11 years as Prime Minister from 1979 to 1990.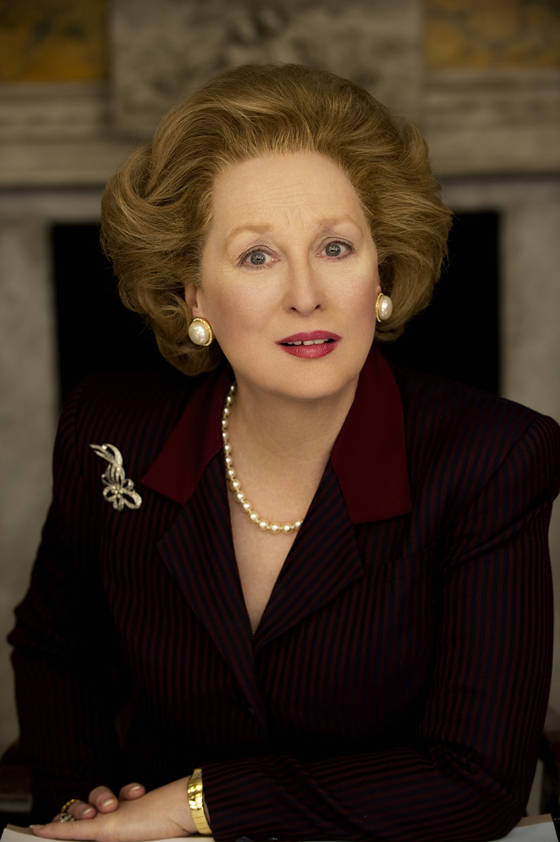 Amongst the events likely to be explored include the Falklands War and the Brighton bombing, along with her later years after being ousted by her own party in 1990.
Some reports have suggested that the film portrays Thatcher as an elderly dementia-sufferer looking back on her career with sadness and regret, fueling speculation in conservative newspapers that it will be a less-than-flattering look at the former Tory leader.
But Cameron McCracken, managing director of Pathé, has said that it will look at both the highs and lows of her career:
"It is true that the film is set in the recent past and that Baroness Thatcher does look back on both the triumphs and the lows of her extraordinary career. It is a film about power and the price that is paid for power. In that sense, it is the story of every person who has ever had to balance their private life with their public career."
Jim Broadbent is playing Thatcher's husband Dennis, whilst their young selves are played by Alexandra Roach and Harry Lloyd.
The rest of the cast includes Anthony Head as Geoffrey Howe, Richard E Grant as Michael Hesletine, Roger Allam as Gordon Reece and Olivia Colman as her daughter Carol.
The Iron Lady is a co-procution of Pathé, Film4, UK Film Council, Canal+ and Cine Cinema in associaton with Goldcrest Film and DJ Films.
Fox will release the film in the UK and footage will be screened at Cannes, where Pathe will be handling international sales.
It doesn't have an official release date confirmed, but is scheduled to come out later this year.
> The offical blog for The Iron Lady
> IMDb entry for The Iron Lady
> Find out more about Margaret Thatcher at Wikipedia