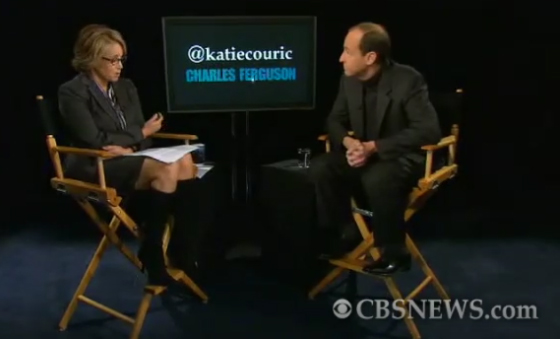 Charles Ferguson recently sat down with Katie Couric of CBS to discuss his documentary Inside Job which explores the global financial crisis and the troubling relationship between financial and political elites.
It was one of the most acclaimed films at Cannes earlier this year and paints a devastating picture of the disaster unleashed by Wall Street greed and their connections with Washington.
The full 36-minute interview is here:
If you are in the US, it opens to its widest point this weekend and is arguably one of the most important films to be released this year.
> Follow the film on Facebook
> A full list of the US cinemas showing Inside Job
> Download the press kit for the film
> My LFF review of Inside Job