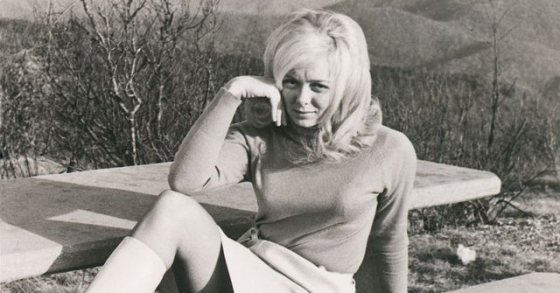 A former beauty queen, a Mormon missionary, British tabloid newspapers and cloned dogs all provide Errol Morris with some riotous material for his latest documentary, which ranks alongside his finest work.
After two serious documentaries about figures involved in US military conflicts – The Fog of War (2003) and Standard Operating Procedure (2008) – Morris has returned to the quirkier territory of earlier work like Gates of Heaven (1978) and Vernon, Florida (1981).
In the late 1970s when a former Miss Wyoming named Joyce McKinney, caused a tabloid scandal in England by allegedly kidnapping a Mormon missionary in Surrey and 'enslaving' him in an episode which was soon dubbed the 'Mormon sex in chains case'.
The resulting media feeding frenzy increased when she was arrested and imprisoned only to later escape to the US, where she surfaced many years later in a very different story.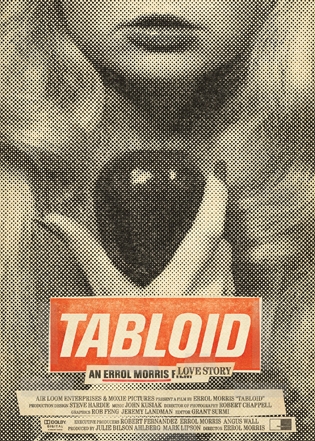 Morris explores this bizarre tale through extended interviews with McKinney herself; Peter Tory, a journalist for the Daily Express close to the story; Kent Gavin, a photographer for the rival Daily Mirror who had a different take on McKinney; Troy Williams, a Mormon activist who provides religious context; and a Korean scientist who clones dogs.
Using his trademark Interrotron camera, which creates the effect of the subject talking at the audience, Morris elicits revealing testimonies which relay events like a compulsive, page-turning novel.
He certainly struck gold in finding McKinney: energetic, talkative and at times seemingly delusional, she has a turn of phrase which is infectious, ridiculous and hilarious.
Providing a nice counterbalance is Tory, who gives a more sober account but also has an intriguing part in the story he reported on.
Not only was he MacKinney's unofficial 'minder' for the Express, accompanying her to a film premiere for publicity, but his recollections are not always what they seem.
Another perspective is provided by Gavin, who as a deadly rival to Tory, embodies the tenacity of old-school Fleet Street veterans. His relish and glee at uncovering certain photos is as revealing as McKinney's delusions.
But tabloid is more than just the hilarious recollections of a juicy story: it is a shrewd dissection of tabloid culture itself through its use of inventive graphics and judicious editing.
One dazzling technique used throughout is the accentuation of the interviewee's words with on screen graphics, highlighting the way in which tabloids interpret language for effect.
Morris also uses graphics to visualize the story, as archive tabloid coverage comes alive with headlines, pull-quotes and cartoons cleverly synced with the words we hear from the people on screen.
Seeing the fonts of various English newspapers flash up on screen conveys the hysterical, funny and often cruel nature of how tabloids present information to the world.
It nails the peculiarities of the British tabloid press: the screaming headlines, bitter rivalries, fascination with smut and the overblown, self-important nature of their coverage are all deftly conveyed.
The editing by Grant Surmi is also outstanding and the film flows with consummate ease between the different interviews, often punctuating them with marvellous audio and visual flourishes.
On a deeper level Tabloid is about how stories and events are remembered.
There are different points of view on MacKinney's story and the film is fascinating precisely because it leaves room for our own conclusions.
Ironically, this is the polar opposite of tabloid coverage which seeks to paint things in black and white, and provide a definitive viewpoint on even the most contentious of matters.
Morris takes quite the opposite approach and by probing the details of this odd case, appears to suggest that the attention seeking subject reflects the very culture that showcased her.
But Tabloid is by no means a cerebral, academic exercise.
One of the most purely entertaining documentaries in years, it makes you think whilst you laugh and is another reminder of why Errol Morris remains one of the best filmmakers working today.
Tabloid played at the London Film Festival over the weekend but a UK release date is TBC
> Tabloid at the IMDb
> Official website of Errol Morris
> Reviews of Tabloid via MUBi
> Tabloid at the LFF