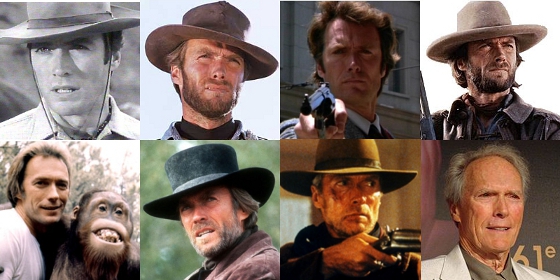 He is The Man With No Name. He is Dirty Harry. He is Josey Whales. He is William Munny. He is Walt Kowlaski.
He has directed films about DJs, cowboys, cops, jazz musicians, soldiers and political leaders.
He has been quoted by the President of the United States, become the mayor of a Californian town and composed music for his films.
Throughout his seven decades in Hollywood he has achieved a unique place in the the film business as movie star and director.
Amazingly, there is still more work to come.
Happy Birthday, Clint Eastwood.
> Clint Eastwood at the IMDb
> More tributes and links at MUBI