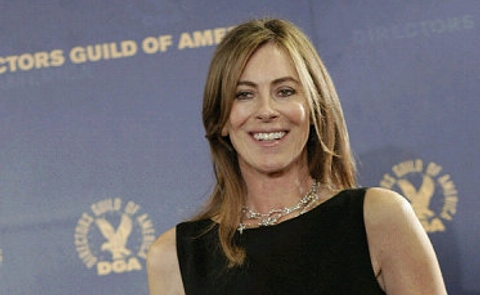 [ad]
Kathryn Bigelow won the DGA award last night for directing The Hurt Locker and became the first woman ever to scoop the honour.
Bigelow beat out fellow nominees Lee Daniels (Precious), Jason Reitman (Up in the Air), Quentin Tarantino (Inglourious Basterds) and James Cameron (Avatar).
Some pundits favoured Cameron after his win at the Golden Globes and Avatar's extraordinary box office success, which recently passed Titanic to become the highest grossing film of all time.
However, The Hurt Locker has been the most acclaimed film of the awards season, winning most of the critics and guild awards that pave the way to the Oscars next month.
Bigelow's victory is her 15th award for her work on the film which examines the experiences of a bomb disposal unit in the Iraq War.
She is now the frontrunner for the Best Director Oscar, which the DGA has correctly predicted for 56 of its 62-year history.
We should also mention that her directorial team were:
Unit Production Manager: Tony Mark
First Assistant Director: David Ticotin
First Assistant Director (Canadian Unit): Lee Cleary
* Have a listen to our interview with Kathryn Bigelow and screenwriter Mark Boal about The Hurt Locker *
[ad]