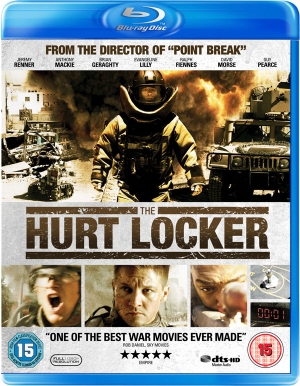 The Hurt Locker succeeds brilliantly where many films about the Iraq War have failed by examining the tense details of life in a bomb disposal unit.
Directed by Kathryn Bigelow from a script by journalist Mark Boal (based on his experiences as a reporter embedded with troops), it portrays a group of soldiers who have to disarm IEDs (improvised explosive devices) in the heat of combat.
The story begins with a new sergeant (Jeremy Renner) taking over a highly trained disposal team and the tension that arises with his two subordinates, Sanborn (Anthony Mackie) and Eldridge (Brian Geraghty) as they fear his fearless attitude is endangering their lives.
Unlike the half-hearted hand-wringing that has characterised some of the films dealing with the war on terror, this plunges us deep into the anxiety and chaos of warfare.
But the clever twist of The Hurt Locker is that it steers clear of war movie clichés: the enemy is often hidden and faceless; sequences are agonisingly teased out; death is lurking everywhere; combat is a powerful drug that affects soldiers in different ways.
Bigelow wisely recruited cinematographer Barry Ackroyd to give the film a captivating, hand-held look which is reminiscent of his work on Paul Greengrass' United 93.
As a director it is a welcome return to form and combines the energy and thrills of her best work with an attention to detail that pays of handsomely in several memorable sequences.
Since premièring at the Venice film festival back in 2008 it has deservedly reaped rave reviews and will be a leading contender at the upcoming Oscars.
The DVD and Blu-ray Disc come with the following extras:
Behind the Scenes (12mins)
Interviews with cast and crew (12mins)
BD Exclusive: Photo Gallery
BD Exclusive: Backstage (13mins)
> Buy The Hurt Locker on DVD or Blu-ray from Amazon
> Listen to my interview with Kathryn Bigelow and Mark Boal about the film