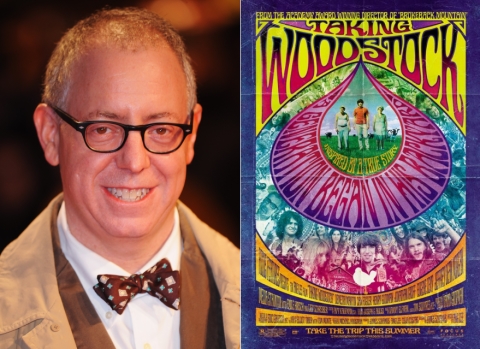 Taking Woodstock is the latest film from director Ang Lee and is based on the memoir Taking Woodstock: A True Story of a Riot, a Concert, and a Life by Elliot Tiber and Tom Monte.
James Schamus is a screenwriter and producer who has made many films with Lee including The Ice Storm, Crouching Tiger, Hidden Dragon and Brokeback Mountain.
He is also the Chief Executive Officer of Focus Features, the arthouse division of Universal Pictures which is one few remaining of its kind in Hollywood.
I spoke with James recently when Taking Woodstock screened at the London film festival last month and you can listen to the interview here:
[audio:http://filmdetail.receptionmedia.com/James_Schamus_on_Taking_Woodstock.mp3]
You can download this interview as a podcast via iTunes by clicking here
Taking Woodstock is out now at UK cinemas
> Download the interview as an MP3 file
> Official UK site for Taking Woodstock
> James Schamus at the IMDb
>Find out more about the 1969 Woodstock festival at Wikipedia