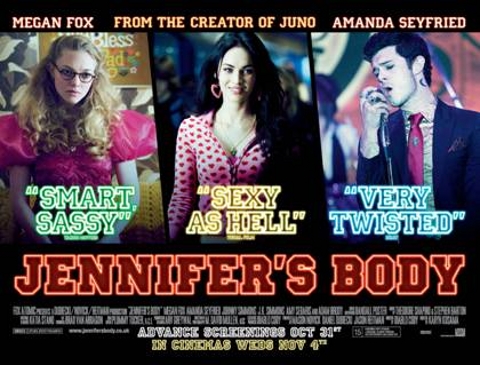 The new comedy horror Jennifer's Body is out in the UK today and as it is generally my policy not waste to many words on bad films, here are some quick thoughts:
It is really bad.
Diablo Cody's script shows none of the wit and feeling present in Juno
Karyn Kusama's direction is shocking (was this really the same person who made Girlfight?)
Nearly all the characters are repellent and annoying, which wouldn't be such a bad thing if done in a way that was witty or clever.
Some of the CGI is just flat out poor
It isn't funny or scary
Erm… that's it.