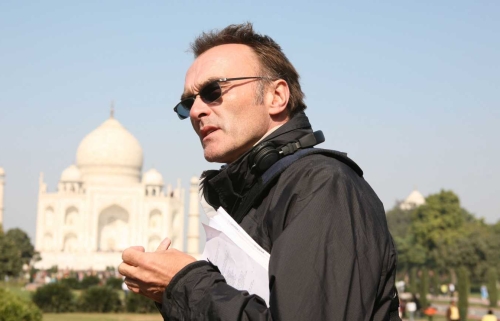 Danny Boyle is the director of Slumdog Millionaire, a new film out in the UK this week about a young street kid (Dev Patel) who ends up on the Indian version of Who Wants to Be a Millionaire.
Adapted by Simon Beaufoy from the novel Q and A by Vikas Swarup, it deservedly received a lot of buzz and acclaim at the Telluride and Toronto film festivals and is widely considered a frontrunner for BAFTA and Oscar consideration.
I spoke with Danny in London recently about the film and we discussed: the story, filming in Mumbai, using digital cameras, the Indian actors he worked with and the interesting backstory of how the film got financed and released.
Listen to the interview here:
[audio:http://filmdetail.receptionmedia.com/Danny_Boyle_on_Slumdog_Millionaire.mp3]
You can download this interview as a podcast via iTunes by clicking here
Slumdog Millionaire is out at UK cinemas from Friday 9th January
> Download this interview as an MP3 file
> Danny Boyle at the IMDb
> Official UK site
> More reviews of Slumdog Millionaire at Metacritic
> Read our selection of the best films of 2008
[Image: Ishika Mohan / Pathe / TM and © 2008]