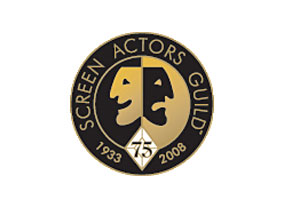 The nominations for this year's Screen Actor's Guild awards have been announced.
Here are the film nominees:
BEST ACTOR
Richard Jenkins, The Visitor
Frank Langella, Frost/Nixon
Sean Penn, Milk
Brad Pitt, The Curious Case of Benjamin Button
Mickey Rourke, The Wrestler
BEST ACTRESS
Anne Hathaway, Rachel Getting Married
Angelina Jolie, Changeling
Melissa Leo, Frozen River
Meryl Streep, Doubt
Kate Winslet, Rev Road
BEST SUPPORTING ACTOR
Josh Brolin, Milk
Robert Downey , Jr., Tropic Thunder
Philip Seymour Hoffman, Doubt
Heath Ledger, The Dark Night
Dev Patel, Slumdog Millionaire
BEST SUPPORTING ACTRESS
Amy Adams, Doubt
Penelope Cruz, Vicky Cristina
Viola Davis, Doubt
Taraji P. Henson, Benjamin Button
Kate Winslet, The Reader
ENSEMBLE
The Curious Case of Benjamin Button
Doubt
Frost/Nixon
Milk
Slumdog Millionaire
You can download a full list of nominations (including the TV categories) as a word doc or or a PDF file.
The 15th Annual Screen Actors Guild Awards will be held on January 25th, 2009.
> Official SAG website
> Awards season reaction at InContention and Variety