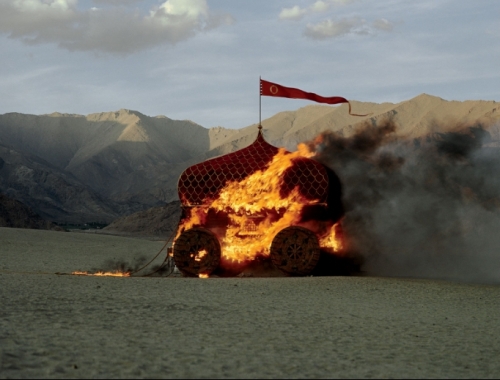 The Fall is the story of an injured stuntman (Lee Pace) in the early days of Hollywood who forms a friendship in hospital with a younger girl (Catinca Untaru) by telling her a fantasy story, which we then see in flashback.
Directed by Tarsem Singh, who's previous work includes The Cell and numerous award winning commercials and music videos, it was largely funded out of his own pocket and took many years to make.
I recently spoke to Tarsem in London about the film and you can listen to the interview here:
[audio:http://filmdetail.receptionmedia.com/Tarsem_Singh_on_The_Fall.MP3]
You can also download it as a podcast via iTunes by clicking here.
N.B. We conducted the interview in a hotel with a rather loud swimming pool in the background, so apologies for the background noise.
The Fall is out at selected UK cinemas from today
> Download this interview as an MP3 file
> Official site for The Fall and the IMDb entry
> Tarsem Singh at the IMDb
> Check out the R.E.M video for Losing My Religion which Tarsem directed in 1991
> Find a local cinema showing The Fall via Google Movies