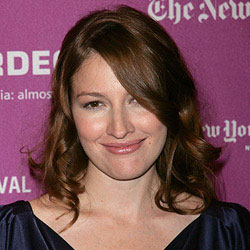 The Coen Brothers have returned with No Country for Old Men – an adaptation of Cormac McCarthy's 2005 novel and now the most critically acclaimed film of the year.
Set in West Texas it is the story of a hunter named Llewelyn Moss (Josh Brolin) who stumbles across a suitcase of cash after a drug deal gone wrong.
He is then pursued by a ruthless hitman (Javier Bardem) whilst a local sheriff (Tommy Lee Jones) tries to keep up with them.
Kelly Macdonald plays Llewelyn's wife, Carla Jean, who is also forced into hiding whilst her husband is on the run.
I spoke to her recently about the film, how she got cast, what it is like working with the Coens and the performances of her fellow actors in the film.
Listen to the interview here:
[audio:http://filmdetail.receptionmedia.com/Kelly_McDonald_on_No_Country_For_Old_Men.mp3]
To download this as a podcast via iTunes just click the image below:


No Country for Old Men is out in UK cinemas on Jan 18th
> Download this interview as an MP3 file
> Kelly Macdonald at the IMDb
> Official website for No Country for Old Men
> Get local showtimes for your area via Google Movies