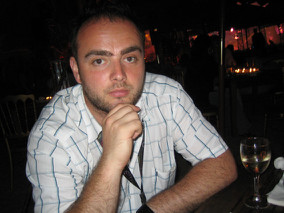 Many people in the film industry go to Cannes looking to meet up with people for future projects.
I caught up with John Adams who runs Universal Combat, a company that provides military advice for the film and TV industry.
In the past he has worked on projects like Band of Brothers, and more recently The Queen and The Mark of Cain.
I spoke with him about the business side of the festival and what he has been up to recently.
Listen to the interview here:
[audio:http://www.filmdetail.com/podcast/get.php?fla=podcast-2007-05-24-86620.mp3]
> Subscribe to the Interview Podcast via iTunes
> Download the interview as an MP3 file (just right click, save as and rename the file)
> Visit the official site for Universal Combat
> John Adams entry at the IMDb
> Check out our previous interview with John back in January
> Visit the official website for Cowboys and Indians – the new feature film John is working on