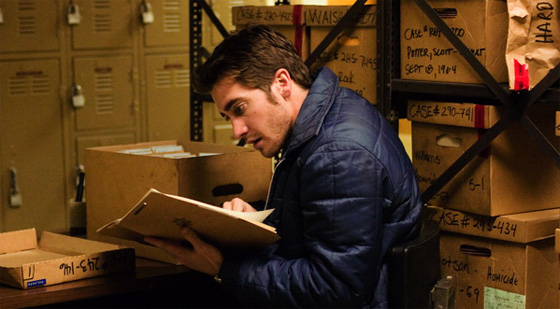 Jake Gyllenhaal returns to UK screens this week in Zodiac, the terrific new drama directed by David Fincher, which is about the Zodiac killings that took place in San Francisco in the late 1960s.
Jake plays Robert Graysmith, a cartoonist on the San Francisco Chronicle who becomes obsessed with the case and tries to solve the puzzles and cyphers the serial killer uses to taunt the police with.
I spoke to him recently about his role and what it was like working with Fincher.
You can listen to the interview here: [audio:http://www.filmdetail.com/podcast/get.php?fla=podcast-2007-05-17-95193.mp3]
> Subscribe to the Interview Podcast via iTunes
> Download the interview as an MP3 file (just right click, save as and rename the file)
> Find showtimes for Zodiac at your loacl cinema via Google Movies
> Find out more about the real life Zodiac killings at Wikipedia
> IMDb entry for Zodiac
[Image courtesy of Warner Bros.]