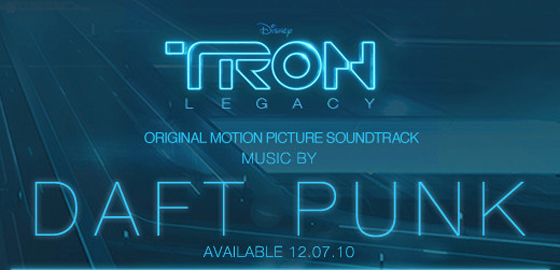 New details and samples of Daft Punk's hotly anticipated soundtrack to Tron: Legacy have surfaced online.
One of the more unlikely collaborations in recent years, it sees the French duo provide some seriously hip music to a film released by the studio that gave us Miley Cyrus and The Jonas Brothers.
As a film studio Disney have in recent times increasingly focused on their family friendly cash-cows but Tron: Legacy is something of an exception.
A live-action sequel to the 1982 film about a computer hacker trapped inside a virtual world, it sees Jeff Bridges reprise his role from the original film and Garrett Hedlund play his son.
Directed by Joseph Kosinski, who has carved out a considerable reputation making acclaimed CGI-driven commercials, it is one of the major cinema releases this Christmas.
Kosinski was keen to have Daft Punk compose the film score, saying:
"How could you not at least go to those guys?"
They recorded it with a 100-piece orchestra at AIR Lyndhurst Studios in London and it mixes electronic and orchestral elements.
A teaser trailer for the film featured the duo and showcased the track "Derezzed" from the soundtrack.
On the official Facebook page for the soundtrack, two samples have been posted of 'Derezzed' and 'The Game Has Changed'.
Recently on Radio 1 Annie Mac played the track 'Tron Legacy (End Titles)', much to the delight of fans.
Tron Legacy – End Titles by Mr HBF
Disney also released this six minute sample of the soundtrack on their site for the upcoming awards season:
[audio:http://www.waltdisneystudiosawards.com/audio/tron-soundtrack.mp3]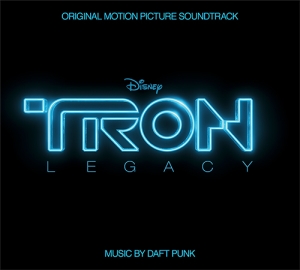 This is the track list for "Tron: Legacy":
Overture
The Grid
The Son Of Flynn
Recognizer
Armory
Arena
Rinzler
The Game Has Changed
Outlands
Adagio For Tron
Nocturne
End Of Line
Derezzed
Fall
Solar Sailer
Rectifier
Disc Wars
C.L.U.
Arrival
Flynn Lives
Tron Legacy (End Titles)
Finale
The album is available for pre-order in standard and deluxe editions tronsoundtrack.com or tronsoundtrack.co.uk
The 22-track disc will is out on December 7th, with the Disney film arriving in theaters on December 17th.
> Pre-order the Tron: Legacy soundtrack on Amazon UK
> Official site for the soundtrack
> Find out more about Tron: Legacy at Wikipedia