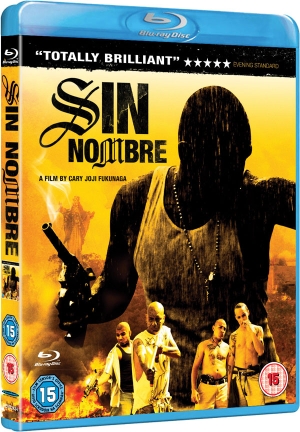 Sin Nombre (Revolver) is a highly impressive drama about immigrants trying to reach the US (the title is Spanish for "without name") directed by Cary Fukunaga.
Seeking the promise of America, a young Honduran woman, Sayra (Paulina Gaitan), joins her father and uncle on an odyssey to cross the gauntlet of the Latin American countryside en route to the United States.
Along the way she crosses paths with a teenaged Mexican gang member, El Casper (Edgar Flores), who is manoeuvring to outrun his violent past and elude his unforgiving former associates.
A highly accomplished debut feature, it has some fine performances and has a compelling sense of realism which may have been a result of the director's extensive research, which involved travelling with immigrants on trains in Central America.
Although the story treads a well worn path, both literally and figuratively, it manages to steer well clear of cliché and tedium thanks to the skill and attention to detail behind the camera.
Cinematographer Adriano Goldman gives the film a remarkable look, blending the rugged landscapes and harsh urban environments with considerable grace and panache, fully deserving of its awards at Sundance last January.
The exras on the DVD and Blu-ray Disc include:
Audio commentary
Deleted scenes
Sin Nombre is out now on DVD and Blu-ray from Revolver
> Buy it on DVD or Blu-ray at Amazon UK
> IMDb entry