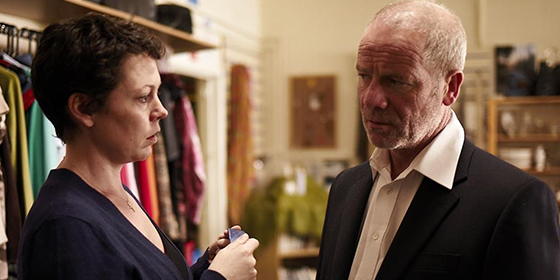 A stunning directorial debut from actor Paddy Considine features some of the best acting you'll see all year.
It explores what happens when an angry widower (Peter Mullan) stikes up a relationship with a Christian charity worker (Olivia Colman), who is married to a stern husband (Eddie Marsan).
Expanded from Considine's 2007 short Dog Altogether, on the surface this may seem like another British exercise in urban misery.
But this is a film that manages to rise above expectations and is one of the most impressive dramas in recent years.
A brutal opening scene sets the mood that this isn't going to be a barrel of laughs, but it blends its darker elements with an impressive sense of place and time.
Shot on location in Leeds with a piercing but humane eye for the murkier details of urban Britain, it presents a riveting tale of violence and redemption.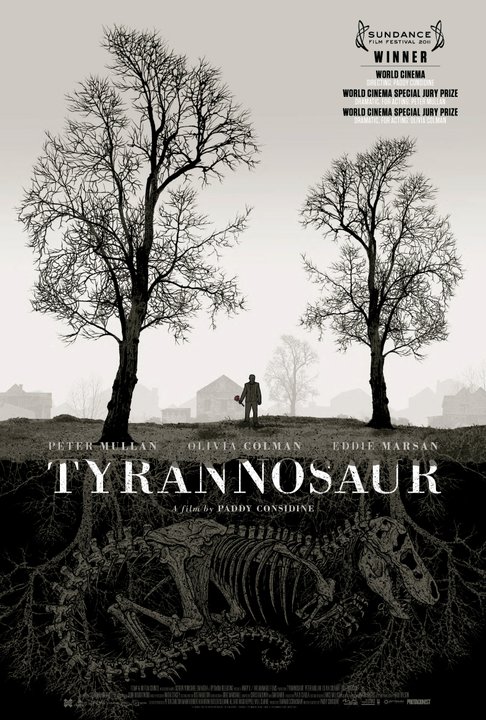 Part of its raw power is down to the astonishing performances, which rank amongst the best you'll see this year.
Mullan has his best part since My Name is Joe (1998), channeling the rage and regret of his character with an honest conviction that is extraordinary to watch.
Olivia Colman makes for a compelling foil, managing to create that rarest of things on screen – a genuinely good, selfless person.
It is an astonishing performance filled emotion and nuance that ranks amongst the best given by any actress in years.
The chemistry between them is something to behold and the development of their relationship is as convincing as it is surprising.
Marsan has less screen time but still manages to create a completely chilling character, made scarier because he is as plausible as he is malevolent.
Like The Interrupters – another outstanding film out this year – it presents violence as a disease that spreads and infects people from all walks of life.
Touching upon issues of class, it is a distressing film to watch in places but an intenseley rewarding one, building up to a climax which is richly earned.
Considine previously starred in Jim Sheridan's In America (2002) and had supporting roles in Cinderella Man (2005) and The Bourne Ultimatum (2007), but this is an extraordinarily assured directorial debut.
Not only are the dynamics between the characters handled with compassion and subtlety, but he doesn't shy away from the harshness of the violence, which is never gratuitous but deeply affecting.
The understated score by Chris Baldwin and Dan Baker, featuring heavy use of acoustic guitars, provides an effective contrast to the bouts of violence which occasionaly erupt.
Cinematographer Erik Alexander Wilson presents the action with deceptively simple lighting which feels wholly appropriate for the subject matter.
In between the darker scenes, there is an uplifting humanity to the film which is down to a combination of sharp writing and the emotion the actors bring to their roles.
In some ways it marks a progression from the tougher films of Shane Meadows, with humour and observation mixed in with the harsher realities of daily existence.
There are numerous little details which are expertly done, ranging from Mullan's relationships with his neighbours and ill friend and a moving speech which explains the film's title.
Although it is about violence, the film doesn't present it irresponsibly and instead draws a believable picture of where it can come from.
A remarkable and deeply affecting portrait of people struggling to cope with their demons, it promises a great deal for Considine's future career behind the camera.