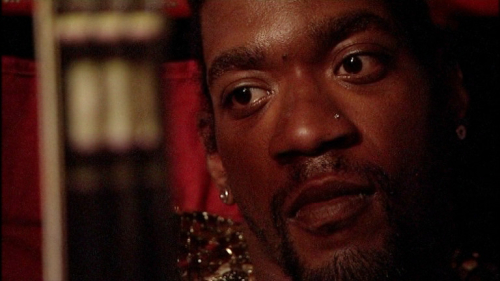 The Last Freak Show is a short documentary directed by Simon Tatum that airs on More4 this Tuesday.
It follows a musician named Jeffrey Marshall who was born without arms or legs, his feet growing almost directly from his hips.
Curious as to whether people come to his gigs for the music or to stare at a limbless man playing the bass guitar with his feet, he decided to explore his identity as a disabled performer by exhibiting himself in 'The World of Wonders' – the last remaining 'freak show' in America.
It is run by Ward Hall, a veteran who was on the road with the likes of Schlitzie the Pinhead (made famous by Tod Browning's 1932 film Freaks), Sealo the Seal Boy, Grace McDaniels: The Mule-Faced Woman, Percilla the Monkey Girl and countless others.
Today, along with his business partner Chris Christ and 77 year-old dwarf Pete 'Poobah' Turhurne, he runs the only surviving 10-in-1 freakshow in America, the World of Wonders.
I recently spoke with Simon about the film and you can listen to the interview here:
[audio:http://filmdetail.receptionmedia.com/Simon_Tatum_on_The_Last_Freak_Show.mp3]
You can download this interview as a podcast via iTunes by clicking here
The Last Freak Show is on More4 this Tuesday at 8.30pm
> Download this interview as an MP3 file
> Check out Tuesday's schedule for More4
> Discuss documentaries, shows and films at the More4 Forum
> The FourDocs section at Channel 4 and the other films showing in the First Cut strand
> The film recently screened at the Chashama Film Festival in the US
> See Jeffery Marshall play with his band Supercool and check them out at MySpace
> New York Times article from 2006 on Ward Hall and The World of Wonders show
> Find out more about the 1932 film 'Freaks' at Wikipedia