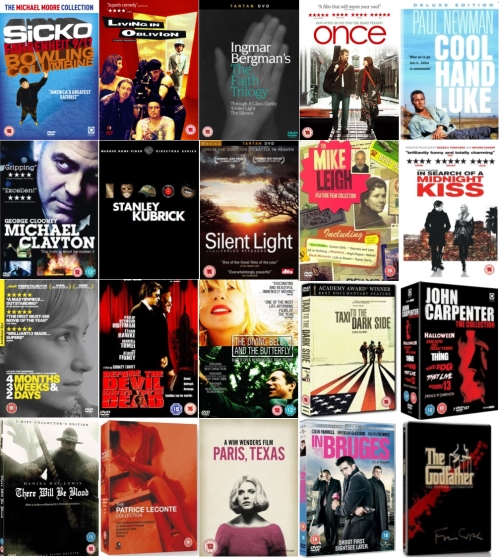 [ad]
Every year I usually compile a list of the best films but since I started doing regular DVD roundups it was clear that there was a lot of re-issues and special editions of films worth compiling in an end of year list.
This is my selection of the best films to come out on DVD during 2008 and all of these titles are ones that I would recommend to buy or put in your online rental queue.
When you click on the title of each entry it will take you to my original post on it or the entry in Amazon where you can buy the DVD.
JANUARY
FEBRUARY
MARCH
APRIL
MAY
JUNE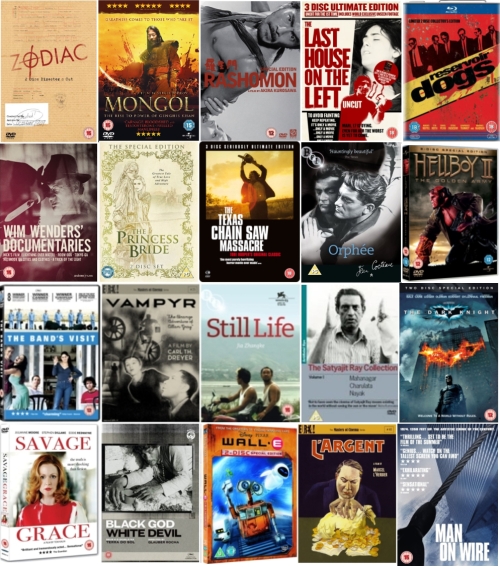 JULY
AUGUST
SEPTEMBER
OCTOBER
NOVEMBER
DECEMBER
[ad]
N.B. As I'm based in the UK, all of these DVDs are UK titles but if you live in a different region of the world check out Play.com or your local Amazon site and they should have an equivalent version of the film.
> Browse more DVD Releases at Amazon UK and Play
> Check the latest DVD prices at DVD Price Check
> Check out the best selling DVDs at Play
> Amazon US pick their best DVDs of 2008 (these are Region 1 DVDs)