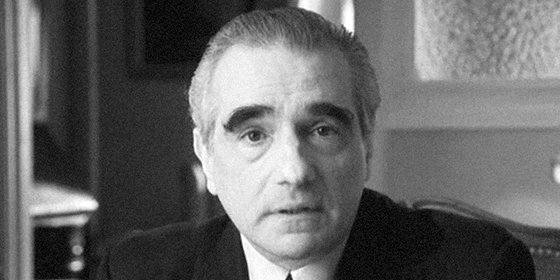 Martin Scorsese's classic 1999 documentary on Italian cinema gets a welcome release on DVD this month.
In addition to being one of the great directors of his generation, Scorsese has long been a passionate advocate for cinema itself by making documentaries and helping create the World Cinema Foundation.
In 1995 he made the four hour A Personal Journey with Martin Scorsese Through American Movies, which examined key films up to 1969, focusing on directors such as D.W. Griffith, Charlie Chaplin, Orson Welles, Elia Kazan, Nicholas Ray and Stanley Kubrick.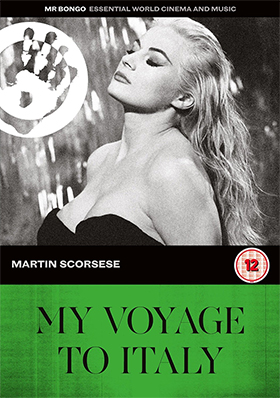 Four years later he took a similar journey into the heart of Italian cinema and explored the films which had such an effect on him and his relatives growing up in New York.
Scorsese was born to parents who both worked in the Garment district and his father's parents had emigrated from the province of Palermo in Sicily.
As a boy his parents and older brother would take him to the movies but he would also catch Italian films of the post-war era on the emerging medium of television.
In those days television was still in its infancy and the fledgling stations needed programming which they often filled with Italian movies.
As sets were quite rare, relatives and friends would gather round to watch films in his family apartment in 253 Elizabeth Street.
It was whilst watching movies dealing with the pain of post-war Italy that Scorsese saw his grandparents (who hardly spoke English) powerfully affected by what was on screen.
In that was born a desire to see more Italian cinema and this four hour documentary charts the landmark films and directors of that era, including Vittorio de Sica, Luchino Visconti, Federico Fellini, Roberto Rosselini and Michelangelo Antonioni.
Scorsese introduces various segments and through judicious use of clips and an informed, eloquent voiceover takes us on a journey of the following films:
Given his wealth of knowledge and infectious passion, just watching this DVD is like attending a the best film class you never had and it's worth remembering that after attending NYU, Scorsese remained there as a teaching assistant and eventually a professor of Film.
Incidentally, amongst his students at this time was a young Oliver Stone, who may have been an influence on the central character of Taxi Driver (1976).
He knows what he's talking about and gives precise, eloquent descriptions of each movie, using his years of experience in front of a screen as well as behind the camera.
Part of what makes My Voyage to Italy so special is that Scorsese brings the same passion and intelligence to describing these films as to those he has made.
Unlike some directors, he's always retained his enthusiasm as a viewer which triggered his desire to make films.
There are numerous astute observations laced throughout, including:
These films might seem to some like ancient cinematic history, but their treatment of social issues have a new relevance in the current recession as people struggle with harsh economic conditions.
Modern versions of the young boy in Germany, Year Zero, the father and son in Bicycle Thieves and the lonely old man in Umberto D can probably be found in any modern city just some of the characters struggling to survive in a cruel world.
But most of all this is 246 minutes of one of the great US directors imparting his passion about some of the most important films of the 20th century.
If you care about the medium, then it is an essential purchase.
My Voyage to Italy is released on DVD by Mr Bongo Films on September 26th
> Buy My Voyage to Italy on DVD from Amazon UK
> Find out more about Italian neo-realism at Green Cine
> Martin Scorsese at Wikipedia
> Scorsese talking about the documentary on Charlie Rose in 1999