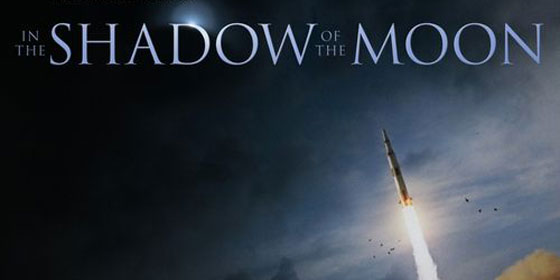 One of the best documentaries to come out last year was In the Shadow of the Moon, which explores the Apollo space missions in the late 60s and early 70s.
Containing interviews with the surviving Apollo era astronauts, including Al Bean, Michael Collins, Buzz Aldrin, Charlie Duke, and Harrison Schmitt, it also contains previously unseen NASA footage from the time.
I spoke recently to director David Sington about the film and we discussed a number of things including who came up with the idea for the documentary, the legacy of the Apollo program and the reception the film in the US.
You can listen to the interview here:
Or here:
[audio:http://filmdetail.receptionmedia.com/David_Sington_on_In_the_Shadow_of_the_Moon.MP3]
To download the interview as a podcast via iTunes just click the image below:
In the Shadow of the Moon is out on DVD on Monday 31st March

> Download this interview as an MP3 file
> Buy the DVD from Amazon UK
> The official site for In the Shadow of the Moon
> David Sington at the IMDb
> Find out more about the Apollo space missions at Wikipedia