The poster for the 64th Cannes film festival has been unveiled and it features a stylish retro image of Faye Dunaway.
Here is the portrait version: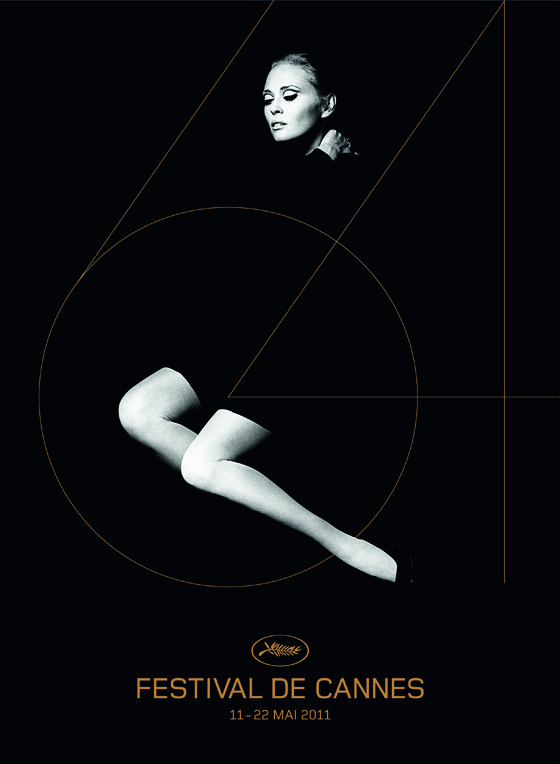 The poster was designed by the Paris-based design agency H5, which is also providing the graphics for this year's festival.
A marked improvement on last year's depiction of Juliette Binoche with a magic paintbrush, the Dunaway image was originally taken by Jerry Schatzberg in 1970.
He is the US photographer and filmmaker who also shot the iconic cover for Bob Dylan's Blonde on Blonde (1966) album.
As a director Schatzberg is probably best known for Scarecrow (1973), the film with Al Pacino and Gene Hackman that shared the Grand Jury prize at Cannes.
Dunaway and Schatzberg will both be attending the festival this year for a screening of their 1970 film Puzzle of a Downfall Child, in a restored presentation that is guaranteed to look better than this YouTube clip:
In this short interview on Vimeo (posted by Antonin74) he describes how he met Dunaway and their collaboration on the film:
He went on to direct The Panic in Needle Park (1971), a drama about heroin use in New York that also won acclaim at Cannes and was a breakout film for Al Pacino.
This year's festival takes place from May 11th-22nd.
> Cannes 2011
> Coverage of Cannes at indieWIRE
> Jerry Schatzberg