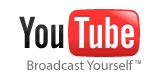 Different UK broadcasters are going to test pre-roll ads on YouTube just weeks after the fiasco of ITV somehow not making any money out of the Susan Boyle viral video.
PaidContent report:
Separately to the renewal of its partnership with BBC Worldwide today, YouTube has agreed to trial pre-roll ads, and not just the usual display banners, on short-form UK TV clips offered by it BBCWW, Channel 4, National Geographic, ITN and Discovery partners.

Partners are able to place their own inventory, but the extent to which each is doing so varies.

Ads can last up to 30 seconds, at broadcasters' discretion, but 15 seconds is the guideline and clips with ads must last at least one minute, YouTube told paidContent:UK.

Initial advertisers include Warner Bros, Match.com, Activision, Renault and Nissan. It kicks off with C4 running ads for WB's The Hangover movie – but embedding of these clips is disabled.
ITV – surprise, surprise – doesn't have a UK YouTube partnership and isn't part of the trial (maybe not surprising given that outgoing chairman Michael Grade thinks it a 'parasite')
YouTube had been reluctant to use pre-rolls as they annoy users but apparently is going to test them again.
Perhaps short pre-rolls could work, but the length is debatable.
I tend to think ads around the video are a better option (from a user's perspective) but advertisers obviously want more impact.
But can someone tell me why embedding is disabled?
This video from Channel 4, plugging a TV series called Embarrassing Illnesses, has a pre-roll ad for a new Warner Bros movie called The Hangover. (Again it can't be embedded, so you'll have to click through on the link). 
It is about 19 seconds long. Is that too much? Will it become the norm?
I'll be surprised if it does.