The red carpet action at the US première of George Clooney's new film Up in the Air was shown on Livestream earlier (above is a repeat).
Clooney plays a man employed to fire people, who spends most of his life at airports and on planes.
It is the third – and so far best – film directed by Jason Reitman with Oscar and BAFTA nominations a very strong possibility.
Clooney seemed to be getting into the spirit of things on the red carpet.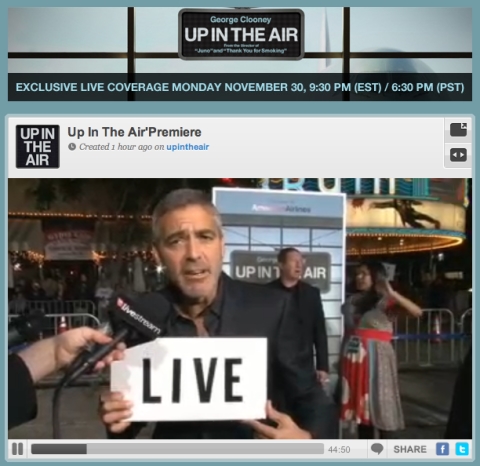 Read my full thoughts on the film here.
> Official site for Up in the Air
> An interesting official Tweeting site for the film
> George Clooney and Jason Reitman at the IMDb
[Image via Rachel Sterne and Twitpic]