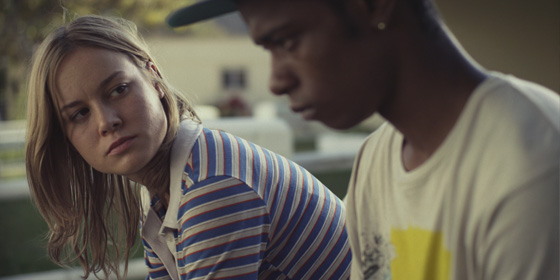 Ditching the conventions of the indie coming-of-age genre, the second feature from Destin Daniel Cretton is a wonderfully bittersweet drama.
The independent film world is not short of tales involving journeys into adulthood and this year alone we had two come out of the Sundance Film Festival: The Kings of Summer and The Spectacular Now.
Whilst those had their charms, they pale in comparison to Short Term 12, which occupies somewhat similar territory but excels in nearly every department.
All of which makes it staggering to think it was actually turned down by this year's Sundance festival, only to go on to triumph at SXSW in Austin a few months after, where it snapped up both Grand Jury and Audience awards. (The film is based on a short film Cretton had play Sundance in 2009).
Set at a foster home for at-risk children, it follows the relationships between the supervisors and children, focusing on Grace (Brie Larson) and Mason (John Gallagher Jr) as tensions at the workplace spill over into their private life.
Among the kids they have to look after include: Marcus (Keith Stanfield) a young man who was forced by his mother to sell drugs; Jayden (Kaitlyn Dever), a middle class girl prone to self harm; and Sammy (Alex Calloway) who regularly tries to escape.
Grace and Mason are not therapists but they are there to make the environment as safe and productive as possible for the young people under their care.
This they are good at, so much so that they understand the patients better than the on-site therapists, and their love for each other makes them seem a perfect couple, until a sequence of events starts to affect them in a profound way.
The delicate writing and direction means that cliches of this sub genre are tactfully avoided. No autistic savants, no magical redemptions – only normal people trying to cope with the abnormalities of life.
Drawn from his own experiences working in a foster home – and the little-seen Steve James documentary Stevie (2002) – Cretton manages to strike the perfect blend of comedy and drama: the former is never exploitative and the latter never overwrought.
Larson has been acting since she was a young girl, but this is a major breakout role in which she shows previously hidden depths, channelling anger, love and hurt with consummate ease.
Almost a match for her is John Gallagher Jnr (bearing an uncanny resemblance to Jason Reitman), who accomplishes the tricky task of playing a genuinely good man – something not as easy as it sounds or looks on screen.
This is a very interior film, with Cretton and his DP Brett Pawlak going for a handheld visual style, increasing the emotional intimacy between the characters and the audience.
There are several disarming moments – some dark, some funny, others joyful – but this element of unpredictability and lack of cheap shocks elevates the film to a different level.
Several of the characters have surprising back stories and there is a genuine pleasure in seeing the narrative unfold, with each character displaying all the contradictions and complexity of genuine human beings, as opposed to the clichéd types often found polluting certain screenplays in the indie realm.
On top of all this, Joel P West's distinctive staccato-like score is a perfect musical accompaniment.
Short Term 12 is ultimately a little bit like its lead characters: plucky, funny and sad, but a warm reminder of human beings ability to empathise and love one another.
Since the financial crisis broke five years ago it has been an extremely tough time for the independent sector, but films like this show that not only is creativity thriving in adversity, it is perhaps thriving because of that adversity.
Short Term 12 screened at the London Film Festival on Tuesday 15th October and will also screen on Sat 19th
(It opens in the UK on November 1st)