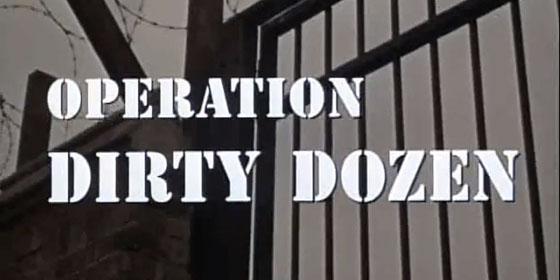 An old behind-the-scenes featurette for The Dirty Dozen offers a glimpse in how movies were marketed in a bygone era.
Long before DVDs, the internet and viral marketing, there were making of featurettes which were used to plug forthcoming films.
In a sense they were like short films, using B-roll footage and scripted voice-overs to describe the stars and production.
They seem like a long way from how movies are pushed to audiences now, with fans at Comic-Con lapping up news of projects yet to be made.
The Dirty Dozen remains one of the ultimate 'guys on a mission' film, a huge hit in 1967 that spawned numerous imitators such as Kelly's Heroes (1970) and was a big influence on Quentin Tarantino's Inglourious Basterds (2009).
Below you can see Lee Marvin filming the opening sequence and also grooving in 1960s London, along with Donald Sutherland, John Cassavetes and Jim Brown.
N.B. Aldbury was the location of the first school I ever went to.
> The Dirty Dozen at Wikipedia
> The Making of Butch Cassidy and the Sundance Kid