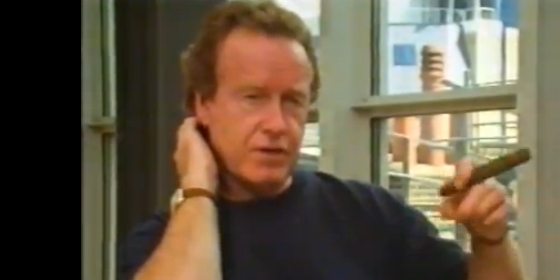 Director Ridley Scott was the subject of BBC arts programme Omnibus in 1992.
Titled Eye of the Storm, it was first shown on UK television around the release of 1492: Conquest of Paradise (1992).
Although there is a certain irony that Scott's career suffered a dip soon after (until his renaissance with Gladiator in 2000), it is a solid profile filled with various collaborators, including David Carradine, Sigourney Weaver, Mimi Rogers, Michael Douglas and his two sons Jake and Luke.
Amongst the things discussed are:
> More on Ridley Scott at Wikipedia
> Sundance Labs interview with Ridley Scott from 2002