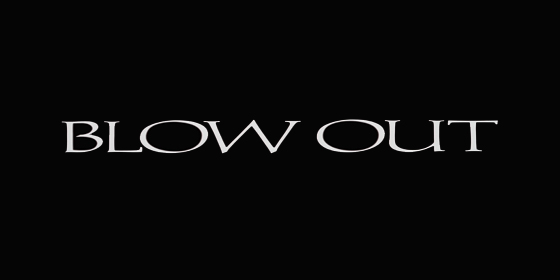 Brian De Palma's best film gets a UK Blu-ray release from Arrow Films.
A cinematic fusion of Antonioni's Blow-up (1966) and Coppola's The Conversation (1974), it draws heavily on real events (notably the JFK assassination, Chappaquiddick and Watergate) and sees a sound technician (John Travolta) drawn into a sinister plot after accidentally recording what appears to be a gunshot.
Although not a financial success on its theatrical release, it stands up very well to repeated viewing, not only as a showcase of the director's dazzling technique, but also as a gripping thriller.
Brilliantly shot by famed cinematographer Vilmos Zsigmond, it has many of the stylistic tricks favoured by De Palma: overhead shots, split-screen and split focus are just some of the visual flourishes on display.
But this isn't just an exercise in style, as it manages to capture the bleak post-Watergate mood that lingered long after Nixon resigned, whilst also playing around with our perception of what we see and hear on screen.
Steadicam inventor Garrett Brown had just come off Kubrick's The Shining and this was his first time working with De Palma and the smooth movements the camera allowed suited the director's style perfectly (he also used it to memorable effect in Carlito's Way and Snake Eyes).
The performances are also excellent: John Travolta demonstrates his more subdued side after the late 70s superstardom madness of Saturday Night Fever and Grease; Nancy Allen paints a sympathetic portrait of innocence in what could have been a clichéd role and John Lithgow is suitably creepy as the serial killer.
Blow Out is also about the filmmaking process itself: the central character has to recreate an event using sounds and images. But can we trust what we see and hear? Even if we can, what about the forces that initially shaped them?
This disc comes in a regular and steelbook limited edition with the following special features:
New, restored digital transfer, supervised and approved by director Brian De Palma

Original Dolby 2.0 DTS-HD Master Audio

Optional English SDH subtitles for the deaf and hard of hearing

Black and White in Colour: An Interview with cinematographer Vilmos Zsigmond

Rag Doll Memories: Nancy Allen on Blow Out

Return to Philadelphia: An interview with Producer George Litto

A gallery of on-set photos by photographer Louis Goldman

Original Theatrical Trailer

Collector's booklet featuring new writing on the film by Michael Atkinson, a conversation between Quentin Tarantino and Brian De Palma and more to be confirmed
> Buy Blow Out on Blu-ray from Amazon UK
> Find out more about Blow Out at the IMDb