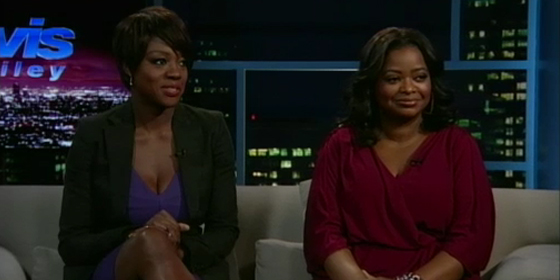 Two stars of The Help recently gave an impassioned defence of their roles in the film.
On Tavis Smiley's PBS show Viola Davis and Octavia Spencer got into a discussion about race, Hollywood and the Oscars.
The Davis quote from the interview that got the most attention was her response to Smiley's ambivalence about the film:
"…that very mindset that you have – and that a lot of African-Americans have – is absolutely destroying the black artist…"
But you should really watch the whole 24 minute discussion here:
Watch Actresses Viola Davis & Octavia Spencer on PBS. See more from Tavis Smiley.
> Viola Davis and Octavia Spencer at the IMDb
> The Help
> Oscar Nominations