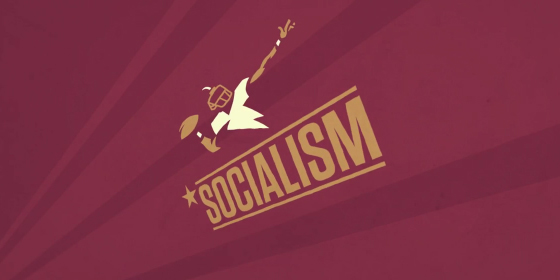 This short film narrated by Bill Maher points out some salient facts on the eve of the Superbowl.
Using graphics blended against the audio version of a monologue from HBO's Real Time, it points out a valuable economic lesson in just over 2 minutes.
Notice how the light hearted, comedic vibe is a highly effective tool at communicating serious facts and opinion.
It is an irony that 'liberal' Europe's brand of football hugely favours the rich clubs, whilst 'capitalist America' has a much more egalitarian sporting model.
Wouldn't it be great if this screened during the half-time spot alongside the Ferris Bueller Honda ad?
Intriguingly, Maher's words are a reverse of George Carlin's famous routine about the differences between American football and Baseball:
I'm sure there are more points to be raised (e.g. revenue sharing), so feel free to leave them in the comments below.
N.B. Do any sports writers reading this want to compare Barcelona (a club owned by the fans) to the Green Bay Packers (the only community-owned franchise in American professional sport)? I think there's an interesting article in there.
> Real Time with Bill Maher
> Buy Maher's book New Rules on paperback or audiobook from Amazon
> More on Superbowl XLVI at Wikipedia