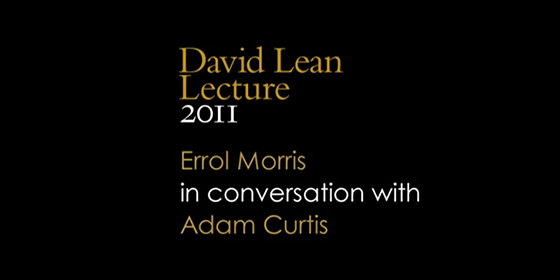 Famed documentarian Errol Morris was at BAFTA this week where he gave the annual David Lean lecture and a Q&A with Adam Curtis.
He has been in London this week promoting Tabloid, his new film about a bizarre scandal involving a beauty queen and a mormon, and the event was live streamed over the web on BAFTA Guru.
To watch the full 30 minute speech head on over to the BAFTA site, but here is a clip:
Afterwards he engaged in an interesting Q&A session with fellow director Adam Curtis which can be seen here:
I first saw Tabloid at the London Film Festival last year and it is going to be a strong contender for the inaugural BAFTA documentary award.
Interestingly, the film hit the headlines this week when Joyce McKinney (the main subject) announced she was suing Morris for her portrayal in the film, which has echoes of Randall Adams suing Morris, despite the fact that (or maybe because?) his 1988 film The Thin Blue Line got him off death row.
Perhaps there is a follow up film to be made?
> Tabloid review from LFF 2010
> BAFTA Guru
> Adam Curtis' essential BBC blog which regularly culls interesting material from the archives
> More on Errol Morris at Wikipedia