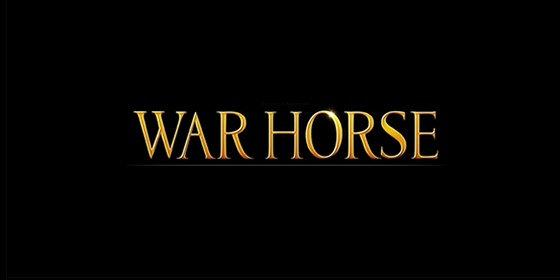 War Horse is the upcoming Steven Spielberg film based on the 1982 children's novel by Michael Morpurgo.
Set during World War I, it tells the story of a horse who ends up being sold into the army and serving both British and German forces in the battlefields of France.
After being turned into a hugely successful stage adaptation in 2007, Spielberg chose to direct it and the film stars David Thewlis, Benedict Cumberbatch, Jeremy Irvine, Emily Watson, Tom Hiddleston and Peter Mullan.
It's released in the US on December 25th and in the United Kingdom on January 13th 2012.
(Quick fact: a key sequence was filmed just a few miles from where I'm typing this post)
> Official US site and UK site
> More about War Horse at Wikipedia