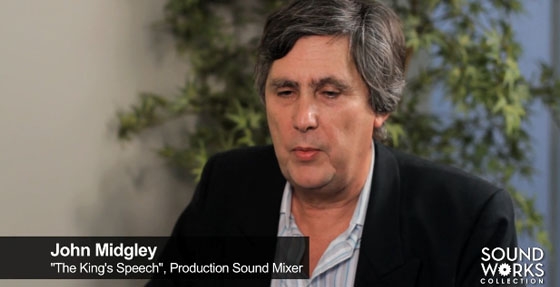 Soundworks have posted a lengthy interview with John Midgley on the sound of The King's Speech.
Sound is obviously crucial to the story of the film and in this 30 minute interview the production sound mixer explains how the soundscape of the film was achieved.
Midgley worked on the first three Harry Potter films, Children of Men (2006) and Hotel Rwanda (2004) and was
The King's Speech marks his second Oscar nomination and he was previously recognised for his work on Star Wars Episode I: The Phantom Menace (1999).
> My LFF review of The King's Speech
> John Midgely at the IMDb