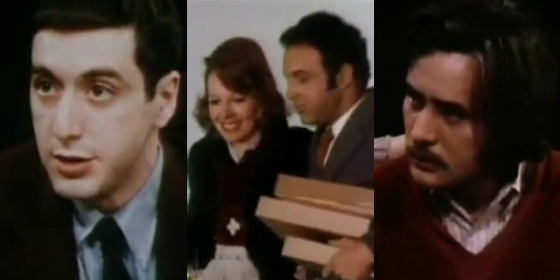 How would The Godfather worked out if Robert De Niro played Sonny Corleone and James Caan played Michael?
These screen tests give an interesting glimpse of what might have been.
Here is De Niro as Sonny:
As for the critical role of Michael Corleone, this video shows Al Pacino, James Caan and Martin Sheen auditioning for the part alongside Diane Keaton:
The tests were edited by Marcia Lucas (wife of George) who went on to edit Star Wars (1977).
> The Godfather at Wikipedia
> Details on The Godfather Blu-ray release