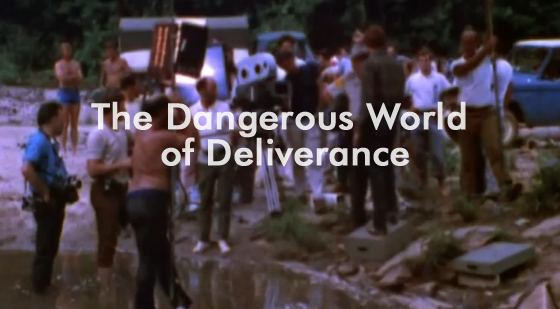 This making of film about Deliverance (1972) is an interesting snapshot of how films used to be promoted.
Lasting ten minutes, it blends a voiceover, B-roll footage and audio interviews with director John Boorman and author James Dickey, who has a cameo in the film as the sheriff.
One startling nugget of information revealed is that the film wasn't insured.
> Buy Deliverance on DVD from Amazon UK
> More on Deliverance, John Boorman and James Dickey at Wikipedia