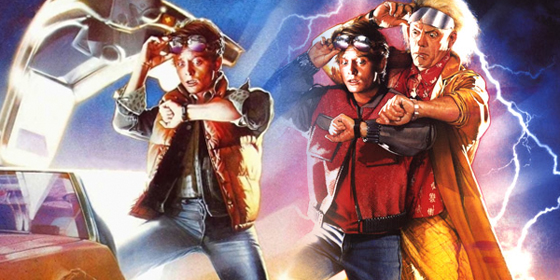 Scenes from the Back to the Future trilogy which are 'repeated' can now be observed side-by-side.
At the end of the original 1985 film, Marty McMcfly (Michael J Fox) and his girlfriend Jennifer (Claudia Wells) are met by Doc Brown (Christopher Lloyd) who comes back from the future to warn them about their children.
When director Robert Zemeckis filmed Part II, Wells was not available, which meant the role was recast with Elisabeth Shue and the whole scene reshot.
But how accurate was the second version?
Here are both shown together for comparison:
> Back to the Future Trilogy at Wikipedia
> Official site