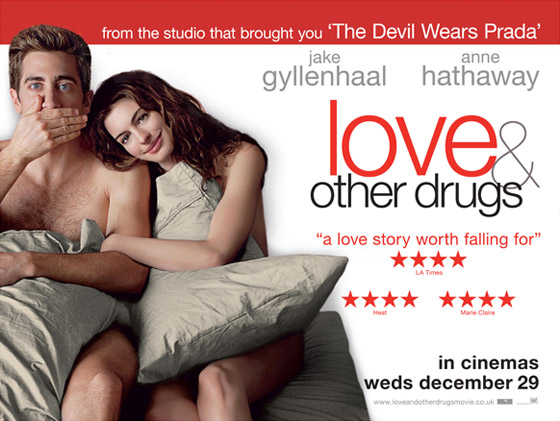 Love and Other Drugs is a new comedy drama set in the late 1990s, about a charming pharmaceutical rep (Jake Gyllenhaal) who falls an artist (Anne Hathaway) suffering from Parkinson's disease.
Directed by Ed Zwick, it is loosely based on the book Hard Sell: The Evolution of a Viagra Salesman by Jamie Reidy and co-stars Oliver Platt, Hank Azaria and Josh Gad.
Zwick's previous films have included Glory (1989), Legends of the Fall (1994), The Siege (1998), The Last Samurai (2003), Blood Diamond (2006), and Defiance (2008).
Along with his producing partner Marshall Herskovitz, he also created the TV shows Thirtysomething and My So-Called Life.
I recently spoke with Ed in London about his latest film and you can listen to the interview here:
[audio:http://filmdetail.receptionmedia.com/Ed_Zwick_on_Love_and_Other_Drugs.mp3]
You can also listen to this interview as a podcast via iTunes by clicking here.
Love and Other Drugs is out at UK cinemas on Wednesday 29th December
> Download this interview as an MP3 file
> Love and Other Drugs official site
> Ed Zwick at the IMDB