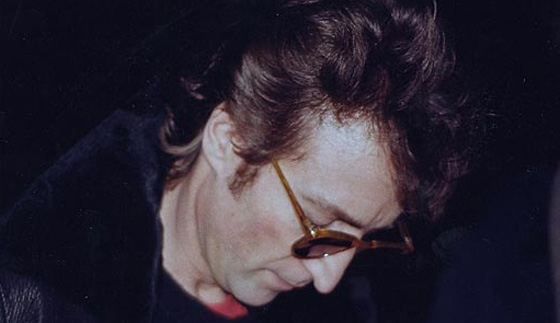 Thirty years on from John Lennon's death, a lot of reports from December 8th 1980 can be viewed online.
Here are a few of interest.
ABC News with Ted Koppell and Geraldo Rivera:
BBC News report which features an interview with George Martin:
ITN also had an obiturary package which also featured George Martin:
Paul McCartney's reaction in London after he spent the day in the studio:
Ronald Regan's reaction (little did he know that someone would try and shoot him in March 1981).
Various New York radio reports from the night he died:
Here is the last ever interview he did with Andy Peebles for BBC Radio 1, just two days before he died (in 15 parts):
> Find out more about the Death of John Lennon at Wikipedia
> John Lennon's last print interview with Rolling Stone plus video and photos