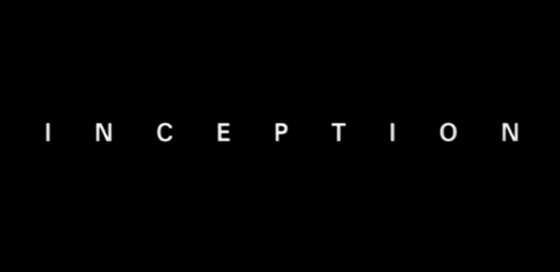 Christopher Nolan's ambitious heist film was one of the most talked about blockbusters of the year and Warner Bros have given it a worthy Blu-ray release.
The story revolves around a gang of hi-tech thieves led by international fugitive Dom Cobb (Leonardo DiCaprio), who steals valuable information from people's dreams.
After a job on a Japanese businessman (Ken Watanabe) goes wrong, he is faced with the daunting challenge of 'inception': instead of stealing information, he must secretly plant some inside the mind of an wealthy tycoon (Cillian Murphy).
Assembling a team of experts (which includes Joseph Gordon-Levitt, Ellen Page and Tom Hardy) who can help him execute the mission, he must also deal with his own troubled past, which endangers his ability to do the job at hand.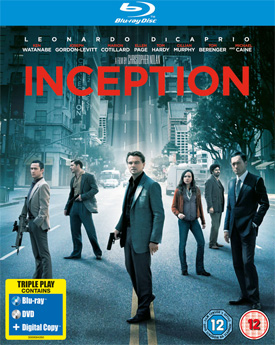 For writer-director Nolan, this is a return to the territory of previous films such as Memento (2000) and The Prestige (2006), where he explores the themes of illusion and reality whilst playing an imaginative game with the audience.
We are firmly in the realm of science-fiction here, but interestingly the settings are very real world: imagine if Michael Mann had decided to mash up The Matrix with Ocean's Eleven and you'll get some idea of the terrain here.
With some concessions, the subconscious dream worlds appear as realistic as the conscious waking world, creating a persistent question as to which is real: a clever conceit, given that cinema itself is arguably the closest art form to a dream.
There are many stylistic nods to action films of the 1960s: a team of experts assembled for a job; glamorous locations; vivid production design and costumes; and a sense of mystery and wonder.
The Bond films of that decade seem a particular touchstone – one sequence plays like a homage to On Her Majesty's Secret Service (1969) – and there are echoes of TV series from that era, such as Mission: Impossible and The Prisoner.
The huge success of The Dark Knight has allowed Nolan a particularly large canvas on which to paint, and he has filled it with gleeful abandon, mixing the traditions of the spy thriller and heist movie inside a surreal, shifting dreamscape.
Cutting between the real and virtual worlds bears similarities to The Matrix (minus the bleak, sci-fi dystopia) and Avatar (minus the alien planet) and Inception appears to be drawing from the same cultural well as those films.
Their success appears to be how they tap into the virtual nature of modern existence (through social networks and the web) as well as the escapist nature of watching a film, as a reality unfolds before us on screen.
All this is helped by being presented in an intriguing story on a grand scale, with the technical aspects especially outstanding.
The production design by Guy Hendrix Dyas is stunning, using real world locations to marvellous effect; Wally Pfister's cinematography (utilising several formats including 35mm, 65mm and Vista Vision) captures intense emotions and epic action beautifully.
The visual effects (by Double Negative and Plowman Craven) are stunning and augment the in-camera action so well that they never feel like conventional CGI.
In addition, there are some highly imaginative sets overseen by special effects supervisor Chris Corbould, especially one amazing sequence involving a hotel, which bears comparison to similar scenes in Stanley Kubrick's 2001.
A special mention must also go to editor Lee Smith, as the third act involves some inventive warping of time and space, which must have proved a particular challenge in the edit suite.
Much of Nolan's previous work rewards repeated viewing, revealing a meticulous attention to detail and subtleties not always apparent first time around.
The same is true for this film and viewers will be pleased that it is up to very high technical standards of Nolan's recent films on Blu-ray (The Prestige and The Dark Knight), arguably surpassing them.
Nolan and his D.P. Wally Pfister are take great care in how they shoot and master their films and visually Inception looks stunning in HD, with the varied landscapes of the film and all the action sequences depicted with amazing clarity and detail.
The audio is equally impressive and, if you have the right sound system, the powerful DTS HD Master Audio Track is crisp and powerful, especially in the action sequences.
SPECIAL FEATURES
Warner Brothers have released this in a three-disc version: Disc One includes the film with a special 'Extraction Mode' feature which allows viewers to access making of footage; Disc Two is dedicated solely to special features; and Disc Three contains the DVD and Digital Copy data.
Extraction Mode (Disc 1, HD): This allows viewers to access over 45 minutes of behind-the-scenes featurettes alongside with Nolan and his crew as they discuss the ideas, characters, performances, and visual effects. Rather than use the traditional Picture-in-Picture mode it goes between the main film and Warner's making-of materials. (An added bonus is that the individual behind-the-scenes featurettes can also be accessed from the main menu.)
5.1 Inception Soundtrack (Disc 2, HD, 39 minutes): Hans Zimmer's epic score is presented in 5.1 surround sound via a DTS-HD Master Audio mix and the only negative here is that the screen remains empty during all of them.
Dreams: Cinema of the Subconscious (Disc 2, HD, 44 minutes): Joseph Gordon Levitt hosts this documentary about dreams which features doctors, psychologists, scientists and other experts to discuss the science of sleep.
Inception: The Cobol Job (Disc 2, HD, 15 minutes): This was released on the website to tie in with the theatrical release and is a Motion Comic, explaining the backstory of how Cobb, Arthur and Nash were enlisted by Cobol Engineering.
Project Somnacin: Confidential Files (Disc 2, HD): This allows you to access the secret tech files for Inception's dream-share technology through a BD-Live portal.
Conceptual Art Gallery (Disc 2, HD): Over thirty pieces of concept art and pre-production images.
Promotional Art Archive (Disc 2, HD): A collection of the US and international posters for the film.
Trailers and TV Spots (Disc 2, HD, 16 minutes): A theatrical teaser, two full trailers and thirteen TV spots.
There is also a Limited Edition Briefcase edition that consists of a briefcase containing the Triple play pack (Blu-ray/DVD/Digital Copy), a spinning top, theatrical Dream Machine leaflet and four art cards showing the main key art.
Inception is out on Blu-ray and DVD on Monday 6th December from Warner Home Video
> Buy Inception on Blu-ray or DVD from Amazon UK
> Official site
> Inception at the IMDb
> Reviews of Inception at Metacritic and Rotten Tomatoes
> Various Inception links at MUBI
> Find out more about Christopher Nolan at Wikipedia