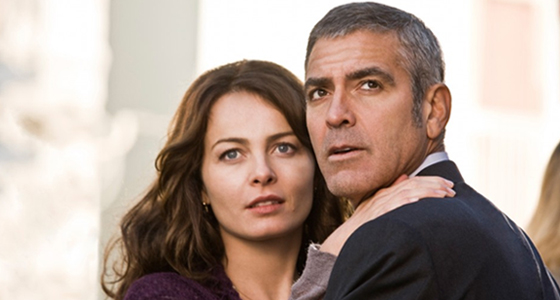 The American is a new suspense thriller about a mysterious American named Jack (George Clooney) who arrives in a small Italian town after problems with a job in Sweden.
Whilst waiting for orders, he befriends a local priest (Paolo Bonacelli) and falls for for a local prostitute named Clara (Violante Placido), whilst taking on a new assignment to construct a new rifle for a professional assassin (Thekla Reuten).
Directed by Anton Corbijn, the film is a stylish, existential drama that harks back to the films of Jean-Pierre Melville, Michelangelo Antonioni and Sergio Leone.
I recently spoke with Violante Placido about her role the film and what it was like working with Corbijn and Clooney in the Abruzzo region of Italy.
You can listen to the interview here:
[audio:http://filmdetail.receptionmedia.com/Violante_Placido_on_The_American.mp3]
You can also listen to this interview as a podcast via iTunes or by downloading the MP3.
The American is out at UK cinemas from Friday 26th November
> Violante Placido at the IMDb
> Official site for The American