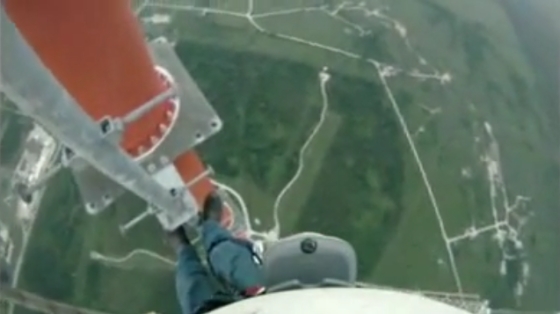 A six-minute video showing transmission workers climbing a pylon has become a huge viral hit on the web.
Called Stairway to Heaven (Climbing Towers) it was shot using a helmet camera and follows two engineers as they scale a 1,768ft pylon, which is taller than the largest skyscraper in the US.
The effect of the helmet cam gives the perspective of the climbers and also highlights how they have to make do without a safety harness, whilst also carrying a tool bag weighing up to 30lbs.
The video was originally posted on an industry website TheOnlineEngineer.org, before surfacing on YouTube.
Different versions have been removed due to a copyright claim, although the popularity is such that it has been reposted many times.
(If the above video doesn't work, you can watch it at Sky News here).