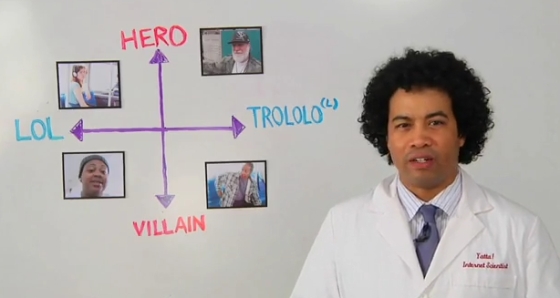 Earlier this year a video filmed on a bus in Oakland revealed much about how modern life can be filmed and processed by the public.
When a fight broke out in February aboard a transit bus in Oakland, California, it might not have seemed an especially unusual incident to anyone familiar with public transport in a major city.
What made this this particular one interesting was the way in which the decision to film and upload the footage to the web (itself a modern compulsion) opened up particularly post-modern can of worms including issues of race, violence, the Vietnam war and modern technology.
This 'Know Your Meme' video from Rocketboom explains how the footage became a viral phenomenon and how one of the men involved became known as 'Epic Beard Man':
The man that threw the punches gave his side of the story here:
The man who got punched gave his version of events to a local radio station here:
As you can see, they don't quite match up and just provoke further questions about the incident and those involved.
When you take into account the tsunami of comments online about the affair, along with the endless parodies and interpretations, it only becomes harder to get a handle on what went on and what it all means.
There is even a Mortal Kombat version of the fight:
There is a fairly detailed Wikipedia entry titled AC Transit Bus fight but it isn't exactly conclusive.
When much of contemporary 'reality television' consists of carefully constructed narratives, there is a strong case to say that this incident feels more real, as what was a confusing and messy fight gets endlessly reinterpreted through different voices on the web.
> Know Your Meme at Rocketboom
> The AC Transit Bus fight on Wikipedia