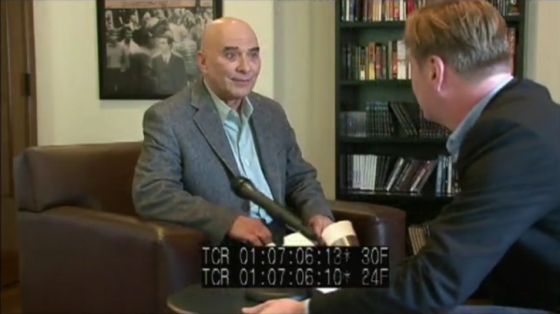 The online marketing campaign for Inception featured a clever use of Facebook and even a YouTube video featuring director Christopher Nolan and the best digital marketing companies.
Although it is now an established international hit, the film was a tricky one to market despite an A-list director and star.
For a big summer release it is unusual in that it wasn't based on an established property (like a comic book or TV show) and the story isn't that easy to explain in one line (although I'd go for Ocean's Eleven meets The Matrix).
For Warner Bros this presented a challenge and Michael Tritter, Senior VP for Interactive Marketing at the studio, recently explained to KCRW how they dealt with it:
You have this movie which is going to have a pretty big built in fanbase …but you also have a movie that you are trying to keep very secret.

Chris [Nolan] really likes people to see his movies in a theater and not see it all beforehand so everything that you do to market that – at least early on – is with an eye to feeding the interest of fans.
So out of the idea that they had to drip feed the fans whilst also maintaining an air of mystery, they created an online game called 'Mind Crime' in which people could play and unlock various hints and pieces of information about the film.
As part of this campaign they used an official Facebook page to get people discussing what they had found and what the film might ultimately be about (this also paid off when the film came out and many wanted to discuss it further).
Facebook has a large number of gamers (think Farmville and Scrabble), so the 'Mind Crime' game was a neat way of building viral buzz about the film whilst not explaining too much.
Another intriguing aspect within this campaign was a YouTube video entitled "Chris Nolan Research Footage" which was 'leaked' and saw the director interview three dream experts, in what appears to be his office.
It popped up back in late April under the username eclectic10167 and Nolan can be seen speaking to three dream researchers, two of whom are real whilst the other is an actress.
When she starts talking about 'military research' – an allusion to the world of Inception – funny things start to happen.
If you look closely you will see a poster for Nolan's debut film Following in the background (a film also featuring a lead character called Cobb) and what appear to be a lot of Blu-rays on a shelf, although it is hard to be sure.
It should also be remembered that Warner Bros spent millions on outdoor posters, internet banners, trailers and TV spots, so where does the interactive element fit in to the wider campaign?
Of the balance between them, Tritter says:
I think there is not one without the other.

There is a level of engagement that a certain amount of the audience is going to expect, and that you really want to engage with.

And at the same time I think you would never not want the broad, mainstream part of it too.
In a sense, the marketing complemented the nature of the film. But I think that the very nature of the film itself was perhaps the most effective marketing tool.
It was complex and clever for a summer blockbuster, but executed in such a way that made you think constructively about what was going on.
The added bonus for Warner Bros was that people wanted to talk about it (and spread word-of-mouth via friends) and see it again (thus boosting the box office).
> Listen to Michael Tritter on KCRW's The Business
> Econsultancy article on the marketing of Inception