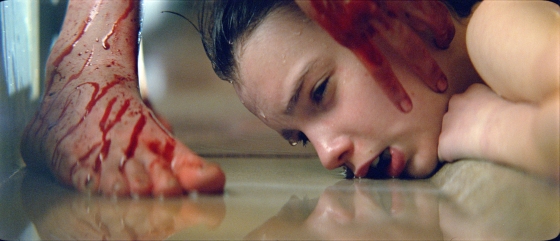 Let Me In is a remake of the 2008 Swedish horror film Let the Right One In and is the story of a young boy (Kodi Smit-McPhee) who develops a friendship with a vampire (Chloë Moretz) in a New Mexico town during the early 1980s.
Directed by Matt Reeves, who made Cloverfield, it co-stars Richard Jenkins and Elias Koteas.
It will open in the US on October 1st and in the UK on October 22nd.
> Official site
> Interview with Tomas Alfredson, director of Let the Right One In