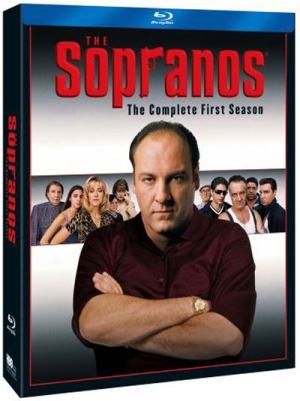 The Sopranos Season 1 gets its UK debut on Blu-ray and remains essential viewing if you don't already own it on DVD.
One of the best and most iconic TV dramas of the last decade, it was created by David Chase and screened for six seasons on HBO from 1999 until 2007.
Set in New Jersey, where it also was shot and produced, the series revolves around mobster Tony Soprano (James Gandolfini) and his struggles to balance his home and working life.
A huge ratings and critical success, it became the most financially successful cable series in history and arguably one of the landmark shows in the history of television.
It garnered several awards, including twenty-one Emmys and five Golden Globes and broke through in to popular culture with the show being parodied, analysed and discussed by many viewers across the world.
Season 1 began with Tony Soprano collapsing after suffering a panic attack which led him into therapy with Dr. Jennifer Melfi (Lorraine Bracco).
As the season develops details of Tony's life emerge: his father and mother loom large in his personal and social development; his complex relationship with his wife Carmela (Edie Falco); his children, Meadow and Anthony Jr., who both have find out more about their father's line of work; someone in his organization snitching to the FBI; his own family plotting against him and various behind the scenes conflicts, which gradually emerge.
The technical specs are:
1.78:1
1080p
5.1 DTS-HD Master Audio
The box set include the following episodes:
46 Long
Denial, Anger, Acceptance
Meadowlands
College
Pax Soprano
Down Neck
Tennessee Moltisante
Boca
A Hit Is A Hit
Nobody Knows Anything
Isabella
Jeanne Cusamano
Extras appear to be appear to be a bit thin on the gound.
> Buy The Sopranos Season 1 on Blu-ray from Amazon UK
> Find out more about The Sopranos at Wikipedia