It seems the first official photo from Avatar has been released by Fox.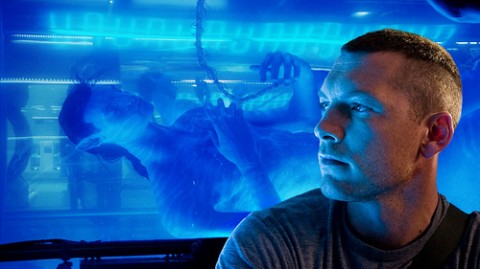 (Click here for a higher resolution image)
Next Friday (August 21st) there will be special preview footage (lasting around 16 mins) screened at cinemas around the world with an introduction from director James Cameron, including some stuff not shown at Comic Con.
I'm going to the 10am screening at the BFI London IMAX and I'll report what I see as soon as I can.
> Official site
> James Cameron talks about Avatar at Comic-Con